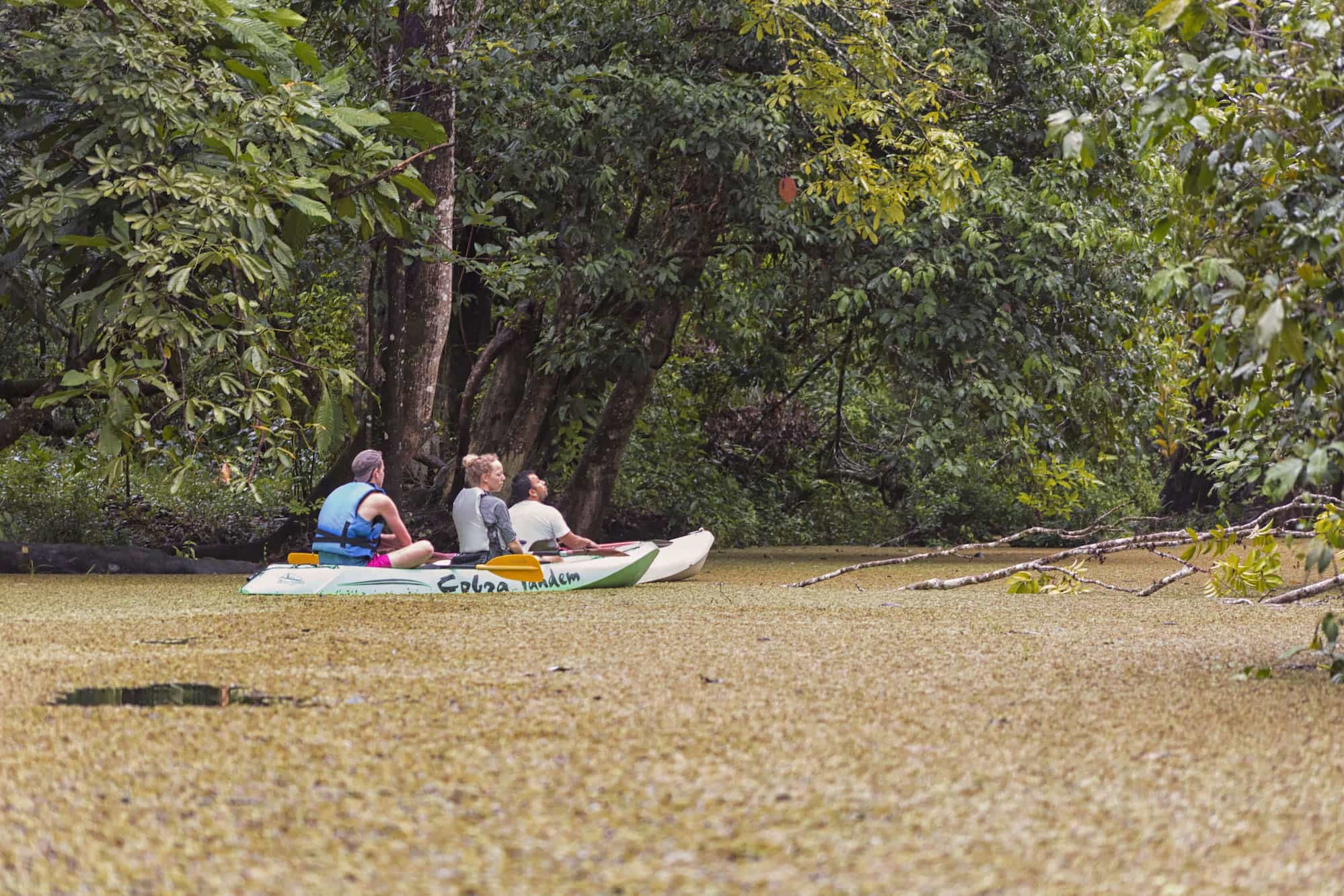 Monkey Sunrise Kayaking
A mysterious and dark trip through the river, kayaking towards the mangroves and then… wait in silence… Hear the intense GROWL of the howler monkeys and the singing sunrise birds while you get drenched in the morning colors of the jungle!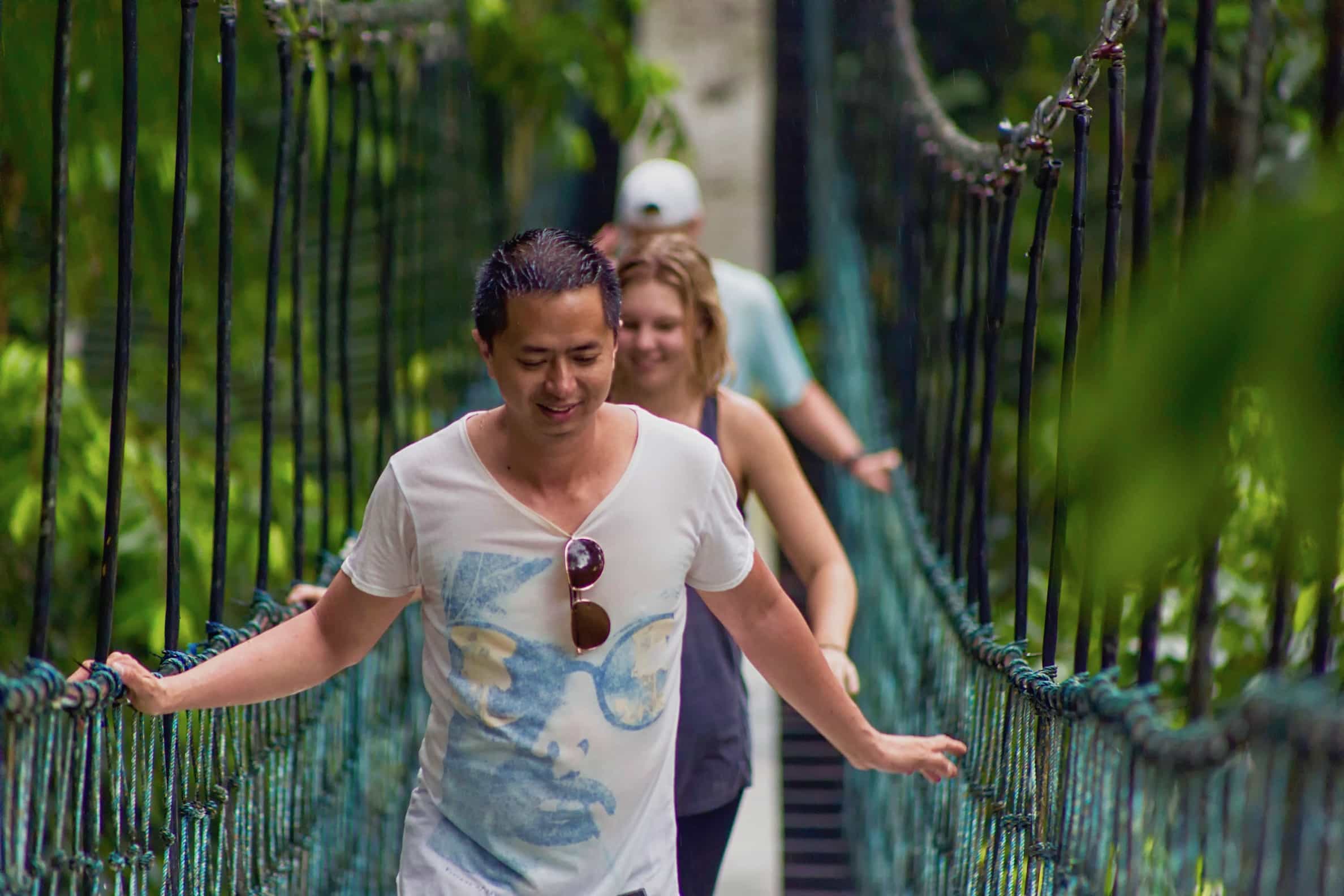 Rainforest Trail and Canopy Tour
Allow yourself to be fulfilled with the mystery and intrigue, the sounds and the green perfumes of our Humid Tropical Rain Forest. Walk across 15 meter high hanging bridges through lush canopy and reach the Shaman Tower for the most spectacular views of the region. Great bird watching, epiphytes, bromeliads, orchids, palms & ferns, many species of tropical trees and much, much more…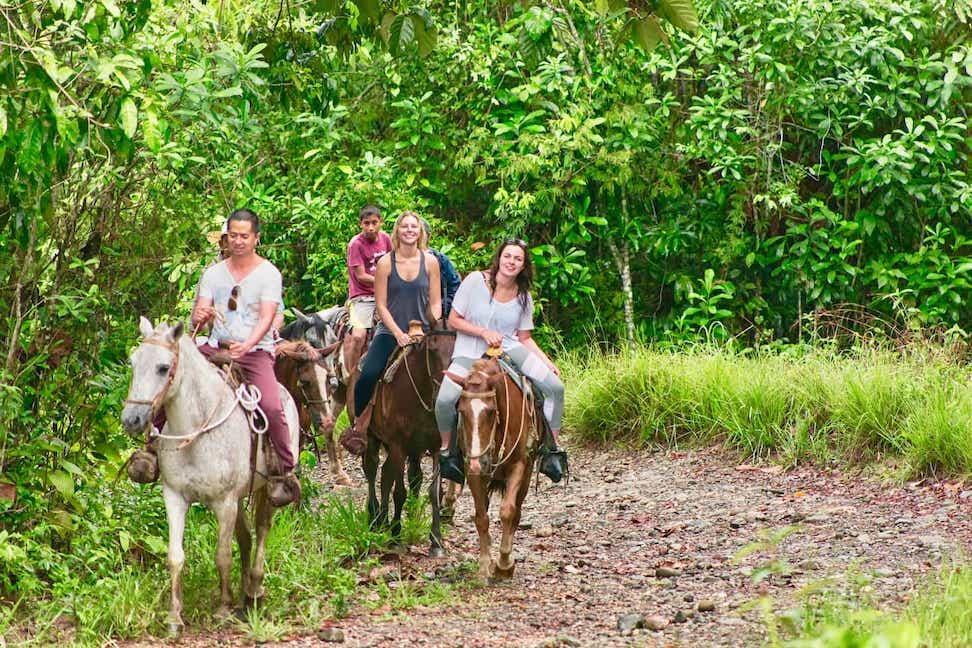 Hacienda Tijax Horseback Riding
Go for a horse-back ride through the tranquil, lush landscape towards the Shaman tower. Contemplate the magical magnificence of the surrounding nature. Then explore the ecology in the rubber plantation, including a hike across the jungle canopy. Upon your return, make sure to stop at the natural spring pool for a refreshing swim.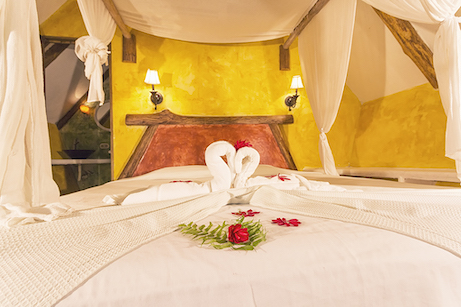 Hacienda Tijax